So we survived curating the Toxic Catalyst show, it was a awe inspiring showing of some well established resin artists as well as some you've probably never heard of. Everyone delivered some of their best work yet and it was a blast displaying all the resin goodness together in one place. The show should be up at the old Super 7 store for a few more weeks so check it out. If you can't make it to Japantown here's some thorough coverage and the figures are up in the
Super 7 webstore
.
Robot <3 Monster
Neon Monster
Toybot Studios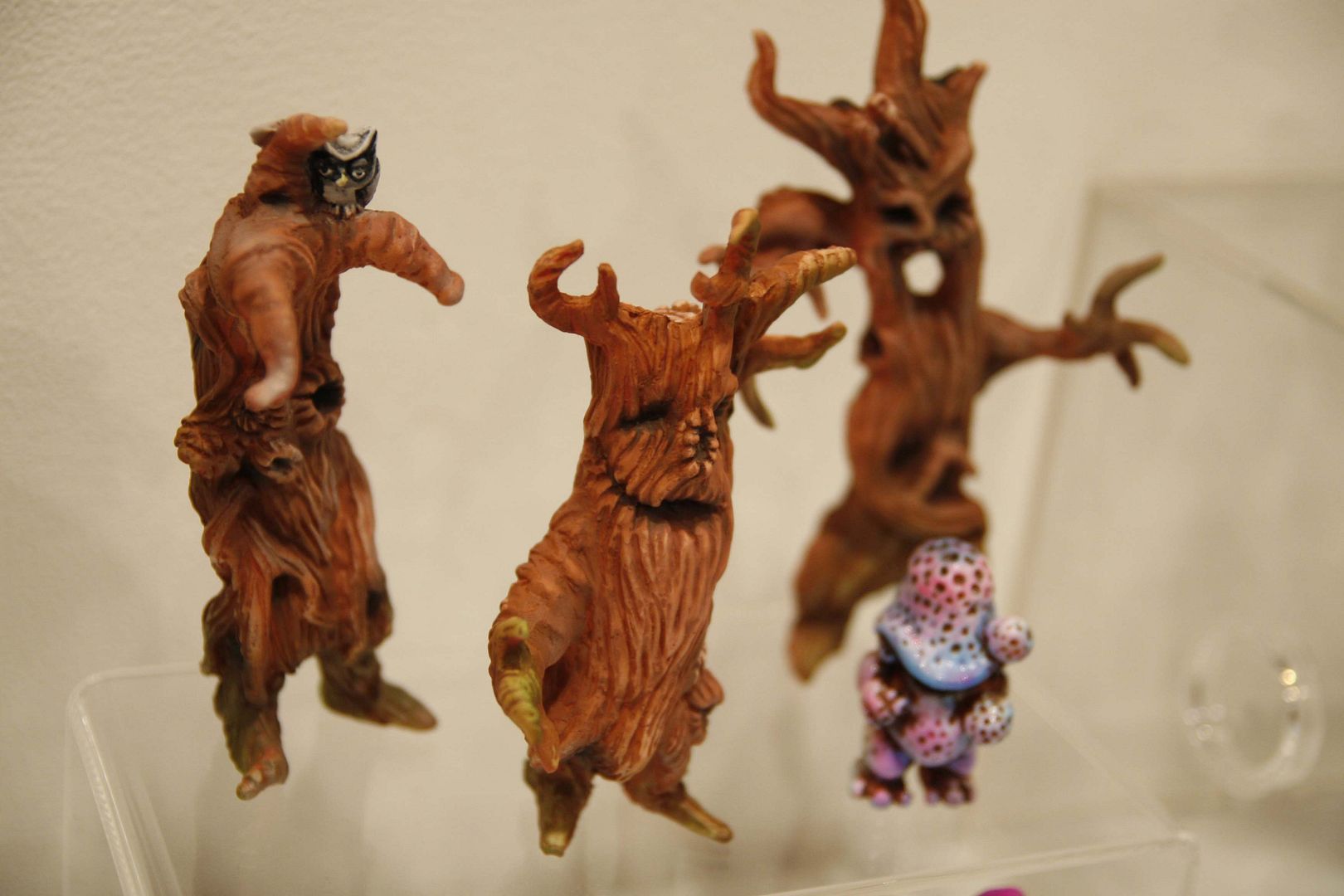 Spanky Stokes
...and YES, another Toybot Studios interview with us covering the show!!!!!!
Here's some pictures of our pieces for the show.
Sean
Cliff
Seen for the first time, our brand new set of minis...Transformutations!
They are (L to R) Vic Smelt, Woolson Quaid, G. L. Hutton
We can't thank Super 7 enough for hosting such a spectacular amassing of artists and we will hopefully do it again in the future.